Nordstrom Anniversary Sale: What I Bought
The Nordstrom Anniversary Sale is SO good, guys, although I was disappointed in this year's affordable dress selection. Have any of you already done your shopping? I can't wait for my purchases to arrive so I can share what I bought! …I had so many things in my cart, and when I went to the check out had to narrow it down based on the list I had made before the sale started. Good thing I had done that… IT WAS HARD! I was dying over all of the great basic sweaters and sweatshirts this year, but really felt I needed to update in other areas of my closet. I ended up with things I wear over and over like jackets and booties. There's a chance I will get a few more sweaters/tops next week when we get back from our trip and I have a chance to try things on and figure out what I'm keeping. I definitely have my eye on some things that I posted yesterday in my "Under $50" post. Did anything stand out to you?
This is what I decided to bring into my closet this year:  (Click on any of the images below to go to the exact product.)

What I still have my eye on:
(Click on any of the images below to go to the exact product.)

$250 Nordstrom Giveaway!
Here's another great giveaway for you… Get to know some of my blogger friends and enter for your chance to win a $250 Nordstrom Gift Card below! Just use the Rafflecopter to secure your entry! You do not need to perform all tasks to enter, though the more tasks you do complete means more chances for you to win. Good luck!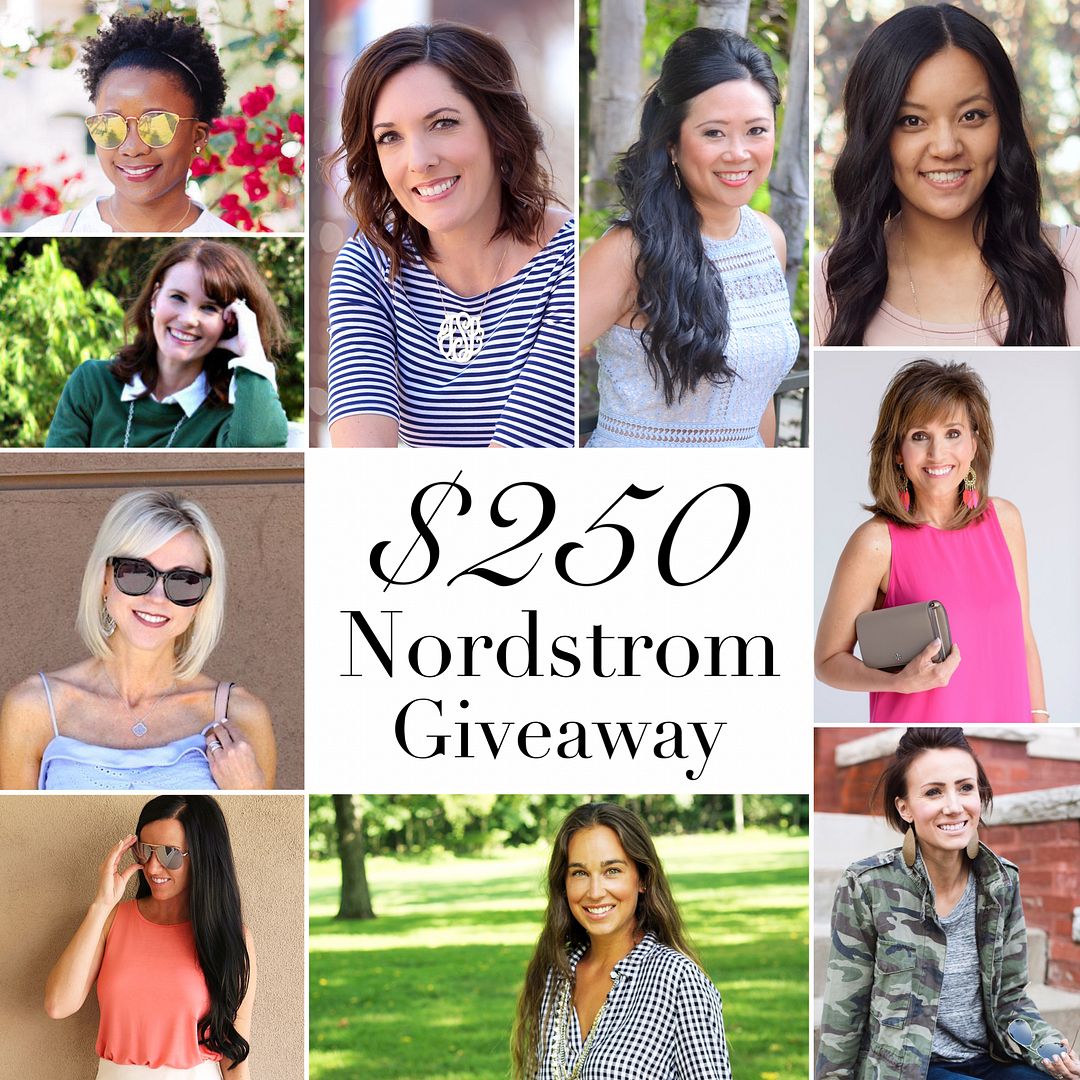 a Rafflecopter giveaway
The fall/winter trends are SO fun to invest in during their anniversary sale… Now we just need cool weather. (And that could still be awhile here in Arizona!) Let me know what you picked up if you're shopping the sale! And, if you have a blog post where you're sharing any Nordstrom sale finds, leave your link – I'd love to read! Once the things I purchased arrive and I try them all on, I will let you know what I think! 🙂
XO